Sold out
---
The most beautiful music is conjured up from Mr. Mozart's music box. During this Ukkie concert, the little ones can dream away with lullabies by Brahms and De Falla, clap along to Mozart's variations on 'Elephant in the forest' and crawl around with playful and sweet music by Grieg, Schumann and Poulenc. You can enjoy the concert with your little one on pillows and blankets. For extra comfort, you can also bring your own blanket!
On stage you will hear soprano Kirila Kraal and Trio 258. The concert is best suited for babies between 4 and 18 months. Also nice for moms, dads, grandpas and grandmas!
There is a concert at 10:00 AM and 11:30 AM.
Ticket price: € 12,50 (adults) € 0.00 (baby) (please also reserve a ticket for your baby)
---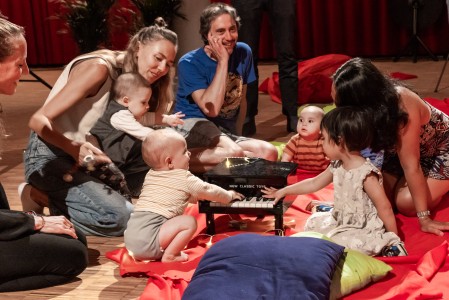 ---