Time Stands Still
woensdag 31 juli 2019
21:00-22:30
Oude Kerk
---
L'Arpeggiata is a renowned ensemble that was founded in 2000. Under the direction of Christina Pluhar, the musicians work together with exceptional singers from the baroque and classical music world. With their performances they want - almost unknown - to breathe new life into the Golden Age repertoire. Because of the staging, the L'Arpeggiata concerts are attractive to both the ear and the eye.
Extra tickets are on sale in Category 3.
During the Delft Chamber Music Festival, the ensemble performs work by composer Henry Purcell, known as the "British Orpheus" and some pieces by lute legend John Dowland and the songsmith Robert Johnson.
Henry Purcell (1659 – 1695) - Music for a while

John Dowland (1563 - 1626) - Times stands still, Flow my tears, Sorrow, stay, I saw my Lady weep

Robert Johnson (1583 – 1633) - Care, Charming sleep, Have you seen but a bright lily grow

John Bennet (c. 1575 – 1614) - Venus' birds

William Brade (1560 – 1630) - Scottish Dance

Traditional (16th/17th century) - Three Ravens

John Playford (1623 – 1686) - Stanes Morris, Parson's farewell, Paul's Steeple, Newcastle, An Italian Rant

Traditional (16th/17th century) - The Tailor and the Mouse

Traditional (16th/17th century) - The Oak and the Ash

Traditional - The Frog and the Mouse

L'Arpeggiata consists of:
Céline Scheen, soprano
Doron Sherwin, cornetto / zinc
Francesco Turrisi - harpsichord, organ
Josep Maria Marti Duran - lute, baroque guitar
Christina Pluhar - theorbo, musical direction
Tickets à € 31,- / € 25,- / € 15,-

You can have dinner prior to this concert.
---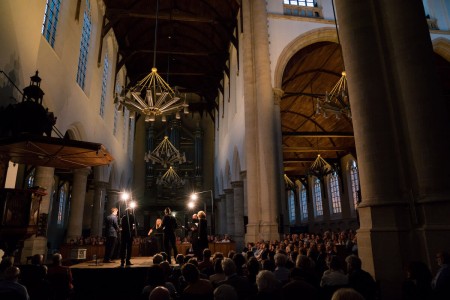 ---