Sold out
---
This Sunday, Liza Ferschtman will say goodbye as artistic director of the Delft Chamber Music Festival. The evening is divided into two parts, which are complementary to each other. Both programs feature music as an expression of timelessness, weightlessness, and the dream image of a more beautiful world.
Thus Fauré's Eve sings about paradise, she eats the forbidden fruit but is not punished for it in this cycle. And the Saint-Saëns Violin Sonata inspired Marcel Proust to create the famous Petite Phrase in À la recherche du temps perdu. For Proust the expression of 'the eternal moment'.
Gabriel Fauré (1845 – 1924) - La chanson d'Ève op.95 (1906/1910)

Helena Rasker, alto
Hans Eijsackers, piano

Camille Saint-Saëns (1835 – 1921) - Violin sonata in D minor op.75 (1885)

Liza Ferschtman, viool
Nino Gvetadze, piano

The Steinway & Sons grand piano is provided by Pianos Maene Nederland.
---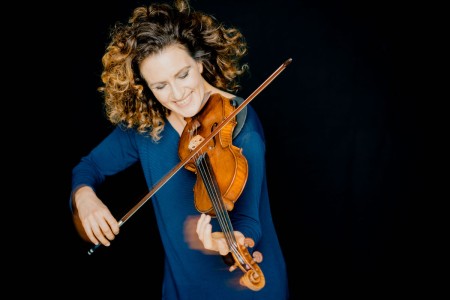 ---