Sold out
---
Two identical dictatorships of the 20th century, Nazi Germany and the Soviet Union, dictated that two composers had to walk on their toes in order to exist as artists and to reflect their ideas in the music. On the one hand there was Dmitri Shostakovich: crushed one day by Stalin after the premiere of Lady Macbeth, the next day awarded a medal for writing the Piano Quintet. He lived with fear, but still found ways to help his friends and to reflect his pain and frustration in music.
On the other hand, there was Ernö Dohnanyi who conformed to the regime and resisted it by refusing to fire members of the Budapest Philharmonic on religious or racial grounds. He eventually disbanded the entire orchestra to avoid such acts. After moving to Austria, Dohnanyi left Europe and found his New World and new home in Florida. Shostakovich stayed in Europe, but his music also found the gates to freedom.
Dmitri Sjostakovitsj (1906 – 1975) Piano quintet in G minor op.57 (1940)
Prelude: Lento
Fugue: Adagio
Scherzo: Allegretto
Intermezzo: Lento
Finale: Allegretto

Bart van de Roer, piano
Frederieke Saeijs, violin
Wouter Vossen, vilinl
Georgy Kovalev, viola
Maja Bogdanovic cello

Ernö Dohnanyi (1877 – 1960) Sextet in C Major op.37 (1935)

Nino Gvetadze, piano
Barnabas Kelemen, violin
Katalin Kokas, viola
Harriet Krijgh, cello
Levan Tskhadadze, clarinet
Hervé Joulain, horn
The Steinway & Sons grand piano is provided by Pianos Maene Nederland.
---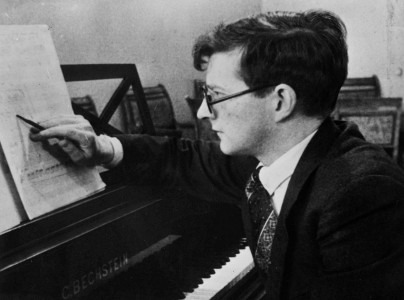 ---