Sold out
---
When we turn the page and think of future, we hope for peace, happiness, sunshine... We strive for better, brighter days and try to forget the times of war and unrest, but War leaves it's stain, the wound effects our lives unconsciously, pain stays and aches even after many years. In case of Biber it was theThirty Year War, for Ravel and Elgar - First World War. Whether it is Tribute to Waltz or Captured sunshine one can still hear the explosions and feel the unrest. And yes, we hope for better, calmer, brighter future, but we do remember those who didn't get the chance to dream.

In the new reality, in our New World, it is important to be heard and connect with people who may have different tastes, but who often have something in common with us; namely the love for music. This was an important starting point for the composition assignment that Nino Gvetadze wrote for the Delft Chamber Music Festival this year. The name that immediately came to her mind was that of Alexandre Kordzaia. As a composer he uses many different genres, which is why his audience knows no age limits and his music always sounds fresh, interesting, new and inspiring. The theme of this concert and of the composition assignment are very serious. It is therefore interesting to hear the story told by a composer of a young generation with Georgian roots - a country that had quite a challenging history - and who at the same time grew up in modern Europe. Nino is sure that the audience will have a very special experience by stepping into the world of Kordz and discovering his character, imagination and energy through his music.
Heinrich Ignaz Franz Biber (1644 – 1704) Battalia (1673)
Sonata
The Profligate Society of Common Humor
Allegro
The March
Presto
Aria
The Battle
The Lament of the Wounded

Wouter Vossen, violin
Barnabas Kelemen, violin
Coraline Groen, violin
Gáspár Kelemen, violin
Hawijch Elders, violin
Georgy Kovalev, viola
Dagmar Korbar, viola
Maja Bogdanovic, cello
Marc Vossen, cello
Nicholas Santangelo Schwartz, double bass
Jan van Grootheest, clavichord

Maurice Ravel (1875 – 1937) La Valse (1920)

Nino Gvetadze, piano
Bart van de Roer, piano

Edward Elgar (1857 – 1934) Strijkkwartet in E minor op.83 (1918)

Barnabas Kelemen, violin
Frederieke Saeijs, violin
Georgy Kovalev, viola
Harriet Krijgh, cello

Alexandre Kordzaia aka kordz (1994) Taschenlampe im Dunkeln (2021, world première)

Frederieke Saeijs, violin
Wouter Vossen, violin
Georgy Kovalev, viola
Nicholas Santangelo Schwartz, cello

Franz Schubert (1797 - 1828) (bew. Franz Liszt (1811 - 1886)
Litanei, S.562, No.1 (Am Tage Aller Seelen, D.343 1840

Nino Gvetadze, piano
The Steinway & Sons grand piano is provided by Pianos Maene Nederland.

During this concert recordings will be made by NTR for Radio 4.
---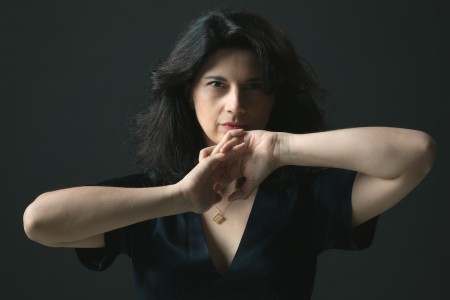 ---