Tickets
---
Maro Makashvili was a young Georgian girl with lots of dreams and plans regarding her future. You could say she was the Georgian Anne Frank. Born and raised in poet's family she adored literature, music and theatre. She wanted to become an independent woman, study in Paris and work to earn her living. Nothing would stand on her way, but alas in 1921 Russian Red Army invaded Georgia and everything changed. Maro volunteered as a nurse and was sent to the outskirts of Tbilisi with Georgian Regiment. Two days later she was killed by the splinters from the shell. Maro led a diary, which was later published as a book.

In this multidisciplinary performance Maro, a monodrama for mezzo soprano, string quartet and piano, the story of Maro is told in music and animations against the industrial background of Lijm & Cultuur. The text is by Salome Benidze, composition and animations are by Thomas Beijer and the direction and dramaturgy is in the hands of Klaus Bertisch.
The Dutch translation of the Georgian texts are visible via surtitles.

After this performance you can have dinner at Lijm & Cultuur. You can reserve your table via the link on the right of the page.
Nana Dzidziguri, mezzo-soprano
Nino Gvetadze, piano
Meccore String Quartet:
Wojciech Koprowski, violin
Judyta Kluza, violin
Michał Bryła, viola
Marcin Mączyński, cello

Nino Gvetadze, concept
Salome Benidze, lyrics
Thomas Beijer, composition & animations
Klaus Bertisch, staging & dramaturgy
Anne Slothouwer, stagemanager
Tickets € 35
---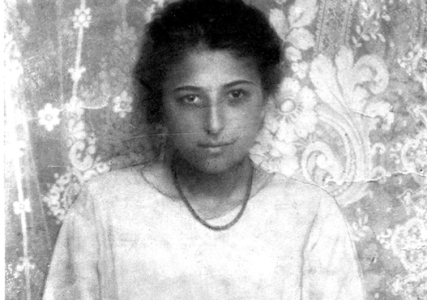 ---