Late Night Concert - Shadows of forgotten ancestors
zaterdag 30 juli 2022
21:00-22:15
Van der Mandelezaal
Tickets
---
The Late Night Concert will have a link with Ukraine this year; as a festival we didn't want to avoid the subject.
This musical storytelling performance is provided by singer Maryana Golovchenko and violinist Anna Antypova. The source of inspiration is the film 'The Shadows of forgotten ancenstors' (1965) and the traditional folklore film music and compositions of the Ukrainian composer Myroslav Skoryk. The film itself is a true classic and was acclaimed worldwide in the 1960s. In the 1970's the director Sergii Parajanov was named one of the 20 film directors of the future by IFFR. Maryana and Anna were inspired by the film images, music and the director's life story.
Maryana Golovchenko, Vocals and Traditional Ukrainian Instruments
Anna Antypova: violin and electronics
George Dumitriu, sound design
Olha Chernii, video

Lisa Batiashvili Foundation
We would like to draw your attention to the Relief Fund for Ukrainian Musicians established by the Lisa Batiashvili Foundation. The fund provides financial support to Ukrainian musicians from areas hardest hit by the war, such as the cities of Mariupol, Kharkov, Chernihiv and Severodonetsk. Many of them have had to flee their homes and are desperate for income. More than 60 Ukrainian musicians have been assisted so far. Thanks to the fund's help, they can replace an abandoned or destroyed instrument, buy food and essential supplies, and pay for medical expenses. In addition, the subsidy amount provided is substantial enough to enable them to make potentially life-saving choices about where to live and thus provide their families with greater security.
Would you also like to contribute? You can do that via this website https://www.lisabatiashvili-foundation.org/support-ukraine.
Tickets € 35 incl. a drink before the concert
---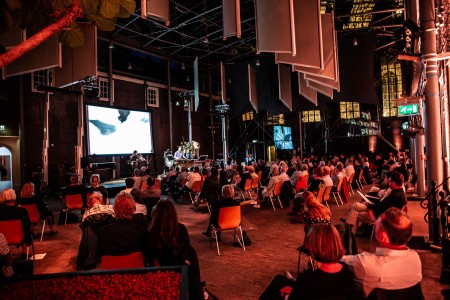 ---