Sold out
---
Gubaidulina's Galgenlieder focuses on Morgenstern's slightly absurd, whimsical, but also playful and imaginative poetry. He invites us to keep the child within us awake, in all his wonder. Paraphrasing Nietzsche ("In every true human being there is a child who wants to play"), Morgenstern dedicated his cycle to "The child in man". Stravinsky's imaginative music for young and old makes this program suitable for anyone who cherishes their inner youth!
Igor Stravinsky (1882 – 1971) - from The Firebir (1919)
- Prelude et Ronde des Princesses
- Berceuse
- Scherzo

Esther Hoppe, violin
Enrico Pace, piano

Igor Stravinsky (1882 – 1971) - 3 Histoires pour enfants (1917)

Robin Tritschler, tenor
Enrico Pace, piano
Niek de Groot, double bass

Sofia Gubaidulina (1931) - Galgenlieder (1996)

Helena Rasker, alto
Niek de Groot, double bass
Pepe García, percussion

The Steinway & Sons grand piano is provided by Pianos Maene Nederland.
---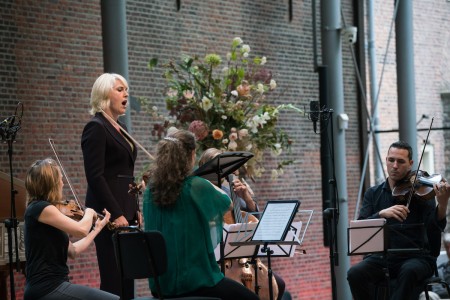 ---