Concert: A musical 'lay sermon'
zondag 28 juli 2019
11:00-12:00
Waalse Kerk
Sold out
---
KRO-NCRV host Annemiek Schrijver will write a "lay sermon" for this Sunday morning, in which she discusses the connection between music and spirituality. A meditation on what music between heaven and earth can mean for us. The text is supplemented by the piece Miroir de peine (1923) by Hendrik Andriessen (1892 - 1981) that will be performed by Nikki Treurniet, participant of the International Vocal Competition. Floris Mijnder plays a cello suite by Johann Sebastian Bach.
Hendrik Andriessen (1892 – 1981) Miroir de peine (1923)
Agonie au jardin
Flagellation
Couronnement d'épines
Portement de croix
Crucifixion

Nikki Treurniet, soprano
Daan Boertien, organ

Johann Sebastian Bach (1685 - 1750) - Cello suite nr. 2 in d kl.t. bwv 1008, 1717 - 1723
Prelude
Allemande
Courante
Sarabande
Menuet I
Menuet II
Gigue

Floris Mijnders, cello

Tickets à € 10,-

Would you like to enjoy a brunch after the concert? Book the brunchconcert directly here and you will receive a discount: concert ticket including the brunch à € 26,-.
---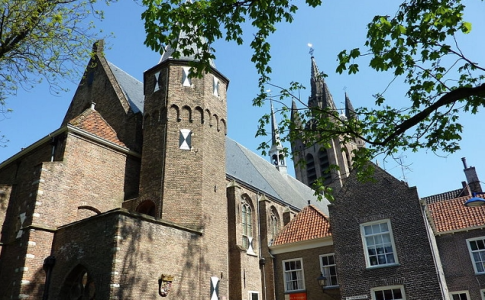 ---