Sold out
---
Classical music in the United States chose its own path and flourished in its own way. Many European composers, like Dvořák, drew inspiration from it. "Spirituals, melodies of America, I discover all that is necessary for a great and noble school of music." wrote Dvořák, when he was working on his string quartet, after moving from Europe to the United States.
The American composer Amy Beach had her own romantic and charming language that she contributed to the American repertoire. And Gershwin tried to bring jazz music to the stage of a classical concert hall, thus contributing to the musical language of America.
Antonín Dvořák (1841 – 1904) String quartet in F major. No. 12 "The American Quartet" (1893)
Joseph Puglia, violin
Frederieke Saeijs, violin
Razvan Popovici, viola
Gabriel Lipkind, cello
Amy Beach (1867 – 1944) Romance for violin and piano op. 23 (1893)
https://www.youtube.com/watch?v=FjDxUkk1ao0
Frederieke Saeijs, violin
Nino Gvetadze, piano
George Gershwin (1898 – 1937) Rhapsody in blue (1924) arr. Lisa Portus
Nino Gvetadze, piano
Janne Thompsen, flute
Nicholas Daniel, oboe
Levan Tskhadadze, clarinet
Bram van Sambeek, bassoon
Martin Owen, horn
This concert will be broadcasted live by NTR via NPO Klassiek.
Ticket price: € 36 including after concert drink
---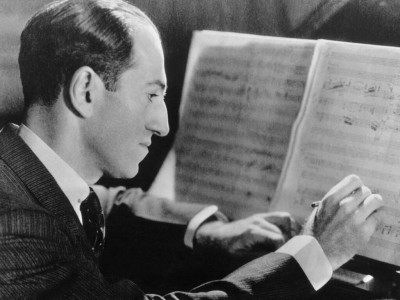 ---