Sold out
---
To make a difference, to start from the scratch we need courage to be bald and daring. We know many wonderful composers, that wrote beautiful music, but only some of them made a big step to turn a new page and were daring enough to look at things from the different perspective. The program Als je durft / If you dare presents selection of those brave characters and their works.
"What if there's a power failure in a gig, what if everything goes off? And that was it: "This is it, EUREKA!", I got the inspiration to write Clapping music" - writes Steve Reich. Inspired by flamenco, the composer created the strict canon, that he described as "Short, sweet, and to the point"
.

But before that Cathy Berberian was daring enough to imitate electronic sounds while John Cage was making the edits at Berio's house in Milan, those imitation gave inspiration to the composer to write a piece for Cathy specifying 10 different vocal styles, sung to five different languages. A few years later Cathy Berberian decided to go even farther and discover the possibilities of vocal technique using the Comic book sounds in her Stripsody.
Meanwhile magician of sonorities Olivier Messiaen created Appel Interstellaire as the microcosm within the macrocosm that is Des Canyons. He took a step further, and used sounds created through extended technique to represent the futility of man's search for meaning in death. 


When we say daring and revolutionary, the first name that comes to our minds is naturally Beethoven. 
What sounds even more daring is to play his iconic violin concerto on the piano! The idea of rewriting the violin concerto for piano was given to Beethoven by a piano virtuoso Muzio Clementi. The composer was very enthusiastic about the transcription and even composed the cadenzas for the piano version, that he had not done in the case of the violin concerto. The one for the first movement is accompanied by the timpani – a unique, daring and original touch!
Steve Reich (1936) Clapping music (1972)

Nino Gvetadze
Nino Jvania
Nicholas Santangelo Schwartz
Marc Aixa Siurana

John Cage (1912 – 1992) Aria (1958)

Laetitia Gerards, soprano

Olivier Messiaen (1908 – 1992) Appel interstellaire from 'Des canyons aux étoiles' (1974)

Hervé Joulain, horn

Cathy Berberian (1925 – 1983) Stripsody (1966)

Laetitia Gerards, soprano

Ludwig van Beethoven (1770 – 1827) Concerto op. 61a for piano, string quartet, double bass and timpani (1807)
Allegro ma non troppo
Larghetto
Rondo

Nino Gvetadze, piano
Wouter Vossen, violin
Frederieke Saeijs, violin
Georgy Kovalev, viola
Marc Vossen, cello
Nicholas Santangelo Schwartz, double bass
Marc Aixa Siurana, timpani

The Steinway & Sons grand piano is provided by Pianos Maene Nederland.
---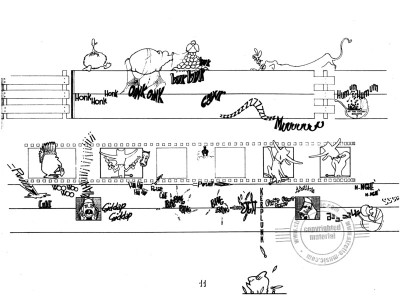 ---