View the themes and musicians of previous editions of the Delft Chamber Music Festival here.


2019
Title
Orpheus

Theme
Music and time, life and love

Musicians
Alphonse Cemin, Hannes Minnaar, Severin von Eckardstein, Olga Pashchenko, Candida Thompson, Ceclilia Bernardini, Eva Saladin, Georgy Kovalev, Sophia Jaffé, Ella van Poucke, Floris Mijnders, Ying Lai Green, Christina Pluhar, Julien Hervé, Thomas Oliemans, Peter Kirk, L'Arpeggiata, Le Quator Elmire, Mala Sangre, Carole et Brullare.

Photos
See Flickr album 2019.

Film
Aftermovie 2019.


2018
Title
You and I

Theme
Love

Musicians
Roman Rabinovich, Alexander Ullman, Martin Roscoe, Hans Eijsackers, Liza Ferschtman, Elina Vähälä, Malin Broman, Niek Baar, Jennifer Stumm, Wn Xiao Zheng, Alexander Warenberg, Giovanni Gnocchi, Jakob Koranyi, Julian Steckel, Kyril Zlotnikov, Miriam Overlach, Sivan Magen, Adam Walker, Peter Gijsbertsen, The Gesualdo Six, Klaus Bertisch.

Photos
See Flickr album 2018.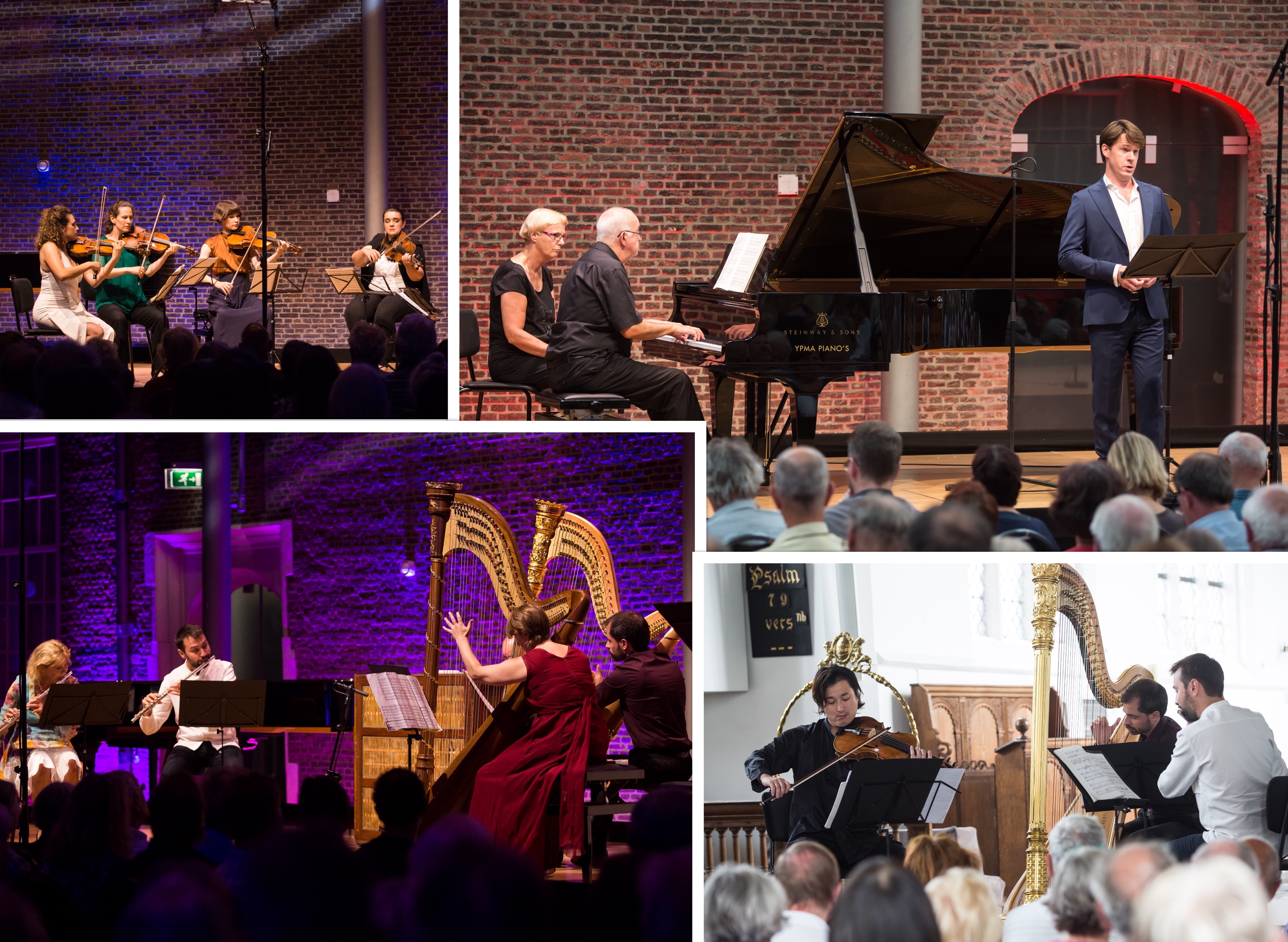 2017
Title
Really?

Theme
The truth in music

Musicians
Enrico Pace, Aleksandar Madžar, Ole Christian Haagenrud, Joe Puglia, Liza Ferschtman, Nimrod Guez, Niek de Groot, Mike Fentross, Sharon Kam, Bram van Sambeek, Adam Walker, Erik Bosgraaf, Pauline Oostenrijk, Nicky Spence, Robert Holl, Helena Rasker, Nora Fischer, Graindelavoix, Tim Kliphuis, Ensemble Slagwerkgroep Den Haag, Thom Hoffman, Willem Bruls.

Photos
See Flickr album 2017.